Lt. Col. Driant




On the first day of the battle, February 21, 1916, the 56th and 59th Battalions of Chasseurs a Pied under Lt. Col. Emile Driant were the focus of the German bombardment. The 1,200 men were reduced to 118 survivors. Driant was among the killed, cut down by a machine gun as he tried to help one of his men. Driant had been a politician and had argued that Verdun was inadequately defended. In death, he became a hero to France.


---




This French line was on this ridge, with the Germans attacking from the right side of the panorama. Across the road is a monument to the French units and Col. Driant's tomb.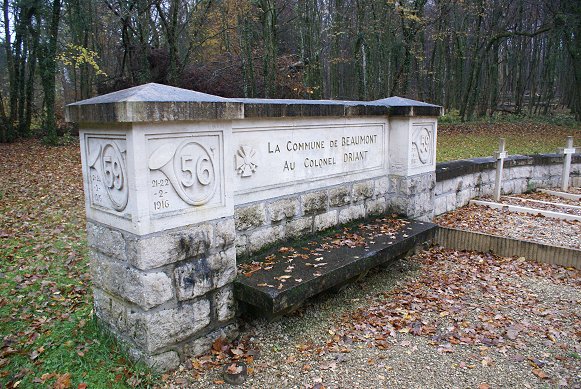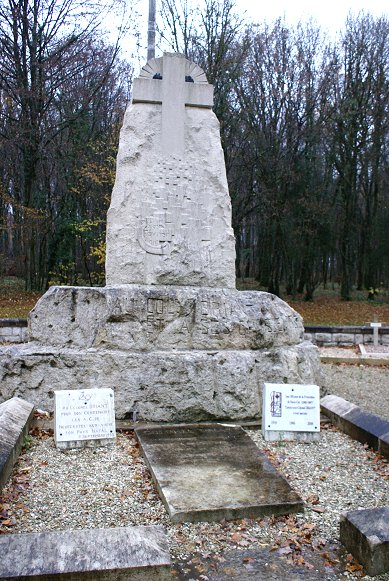 ---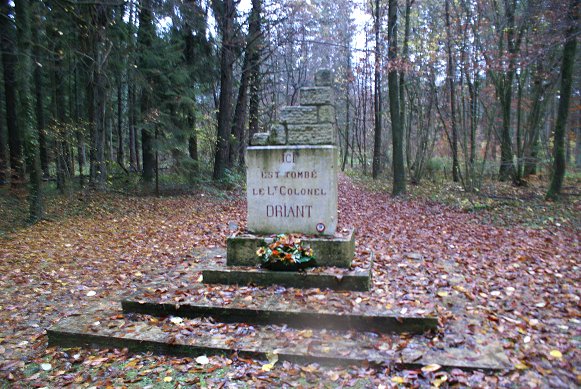 The Germans buried Driant here. After the war, his body was exhumed, and he was buried near the monument by the road.




---

Copyright 2010-11 by John Hamill


---