Saint-Martin-de-Re





The island of Re had been subject to the attentions of both of France's maritime rivals, England and the Dutch, and had been attacked in 1627 by the English. In 1624, a four sided fort had been built at Saint Martin, but this was demolished in 1629. Re was important for Louis XIV to hold as it helped protect the Basque Roads and the new naval dockyard at Rochefort. Foreign occupation of the island could help the enemy supply his fleet with both food and water, so in 1681, Vauban was sent to renovate the island's fortifications. Fort de la Pree was improved, and several small forts were built, but the island's main defense would be the town of Saint-Martin. Here, the city walls would be expansive enough to accommodate the island's entire population, about 16,000 people, along with their livestock and supplies. This was a forerunner of the later entrenched camp concept. With facilities for 1,200 men, the citadel would provide a final refuge for the defenders as well as assert royal power over the citizens - important because the area had seen Protestant sympathies in recent decades. The works were largely completed when Vauban revisited the site in 1685, but additional work completed the project in 1702. An Allied fleet bombarded the fortifications is 1696.


---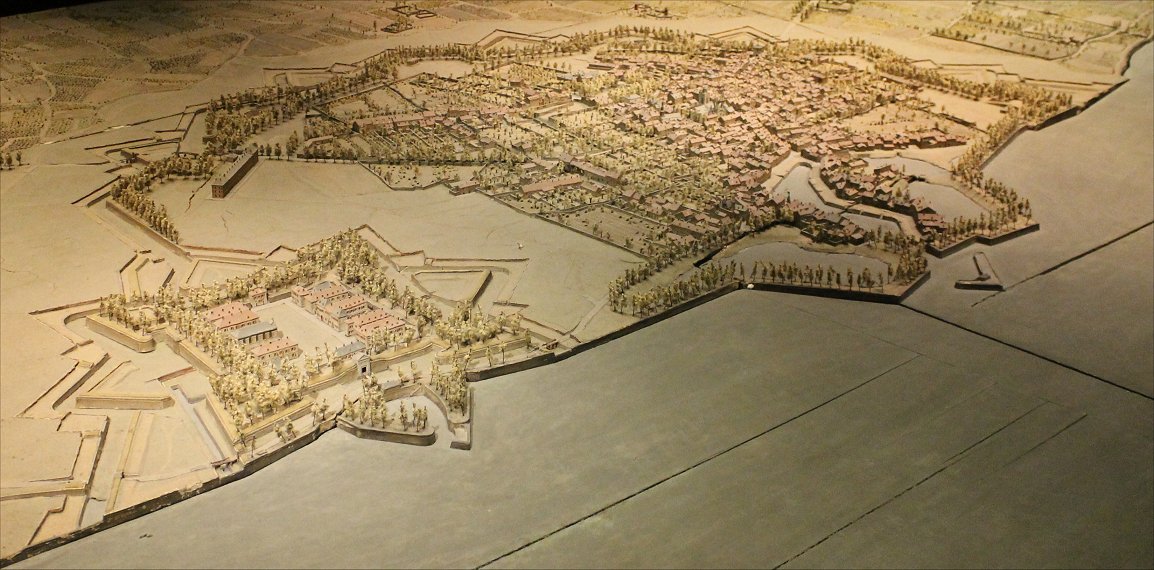 Model at Lille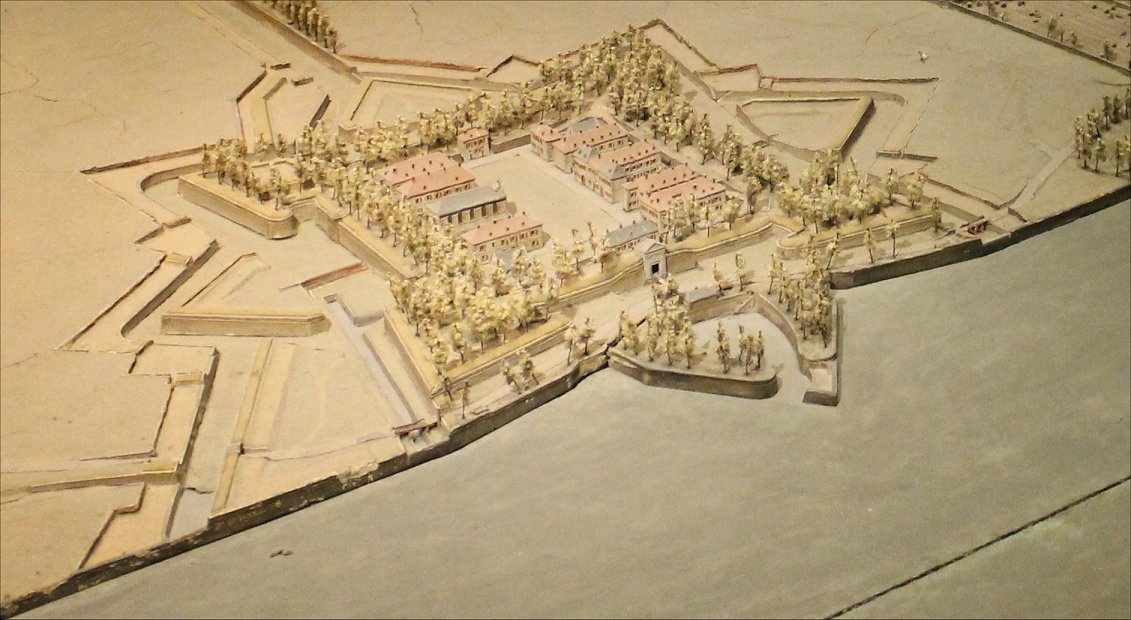 ---





Citadel's Eastern Side



The Dauphine Bastion adjacent to the sea is fronted by a half counterguard of the same name. The France demi-lune fronts the curtain.


---



We have passed around the Dauphine Bastion to the sea face.

Continuing on, we encounter a quay.


---



The citadel's boat basin was also fortified, serving as a sort of demi-lune for the citadel's entrance gate, the Porte Royale. This arrangement is now unique among the fortifications of France.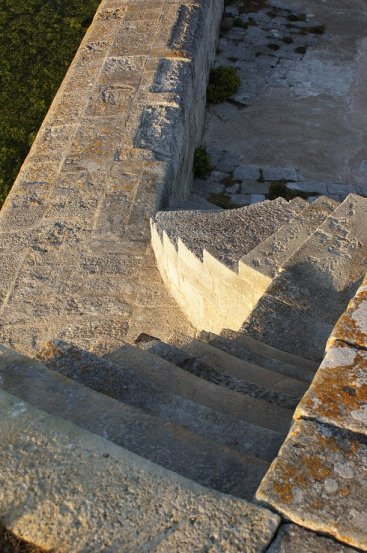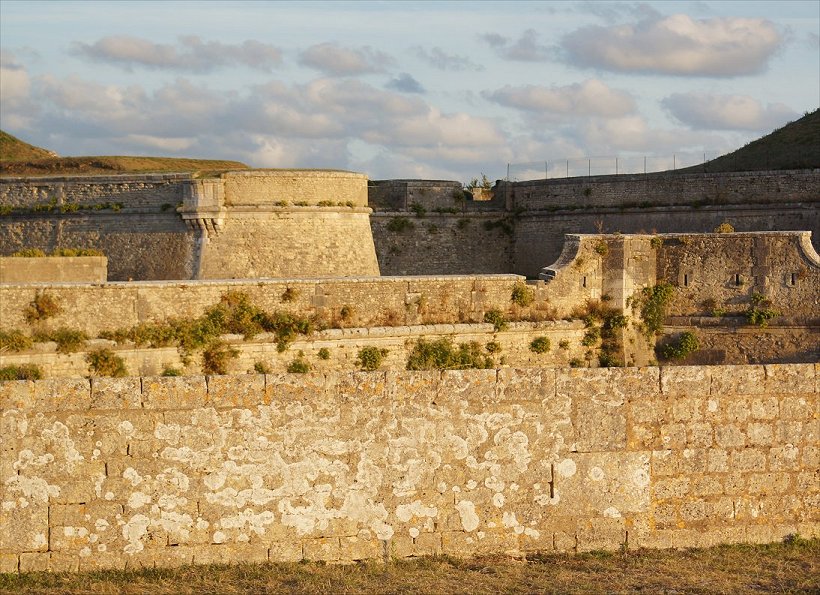 ---





City Gate



This is the King's Bastion. The modern watchtower atop the bastion is a modification helping make the citadel into a "Graybar Hotel'. You can stay there for free, but it must be by court order. Saint-Martin demi-lune is toward the center of the panorams. Although the citadel fronts the sea, the ditch is dry.


---





City Walls - Southeastern Section



To facilitate modern traffic, the road now passes through the Saint-Louis bastion. The historic entrance passes through the La Flotte demi-lune and the Toiras gate. Several bastions along the city walls feature cavaliers - fall back positions in v=case the bastion walls are breached.


---



Powder Magazine


---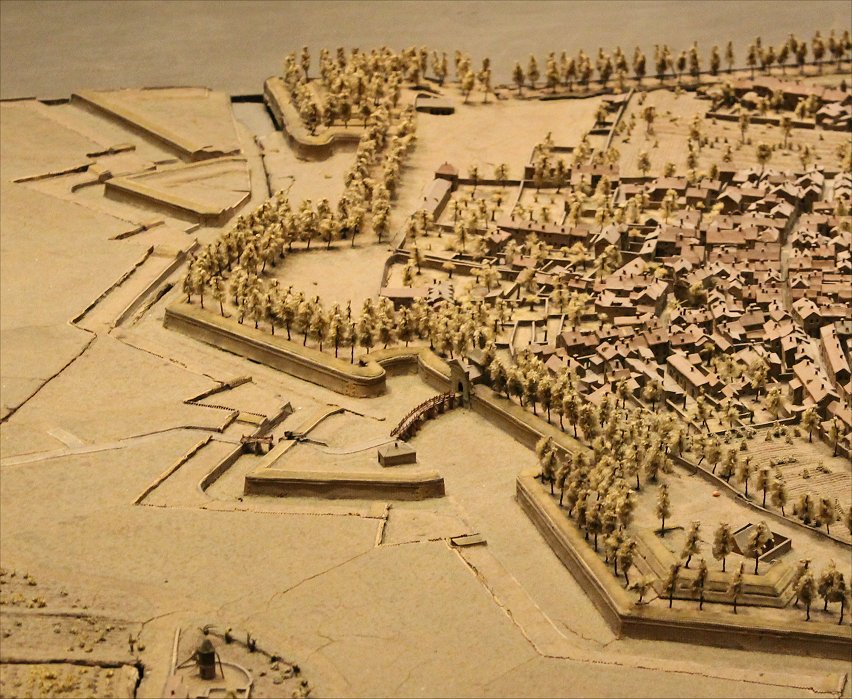 Porte des Campani
---

Here, we follow the western entrance through the city walls...







360 degree view just outside the La Couarde demi-lune, visible on each side of the panorama.









Porte des Campani



A cunette is an additional obstacle in the ditch, but it also drains the ditch.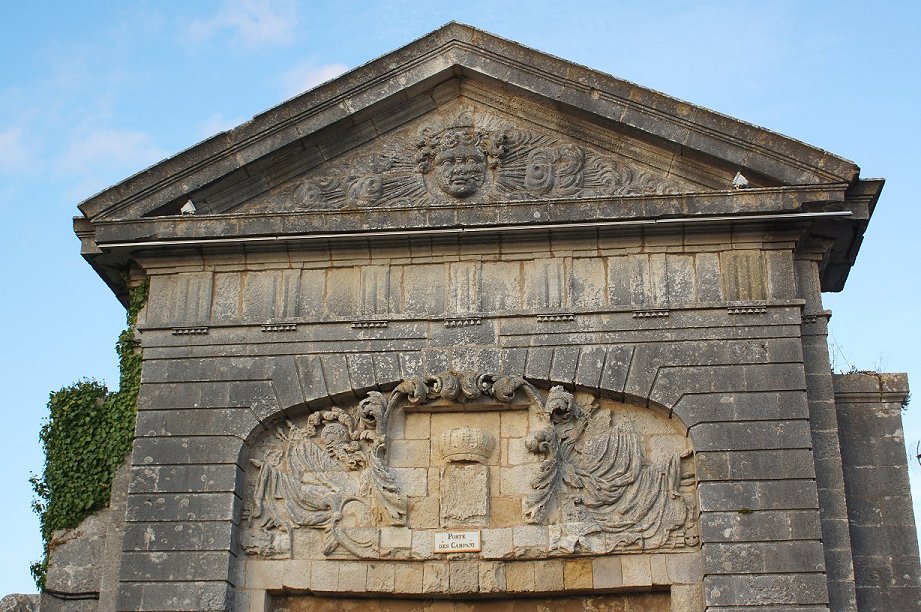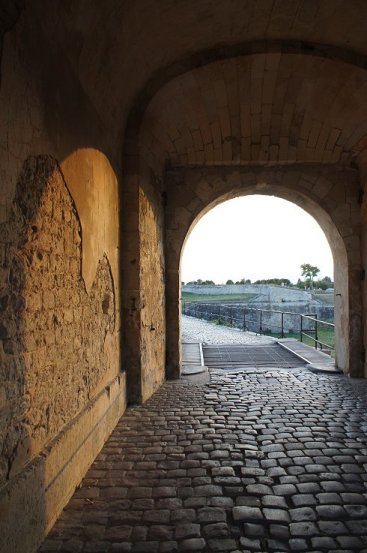 The Porte Campani included a drawbridge and a portcullis. Royal images did not fare well during the Revolution. Here you can see that an image has been chipped away beneath the crown.


---

Copyright 2015 by John Hamill


---