Maryland Statehouse, Annapolis
Maryland was founded in 1634. The Maryland Statehouse, the oldest statehouse in continuous use in America, was built between 1772 and 1779.
---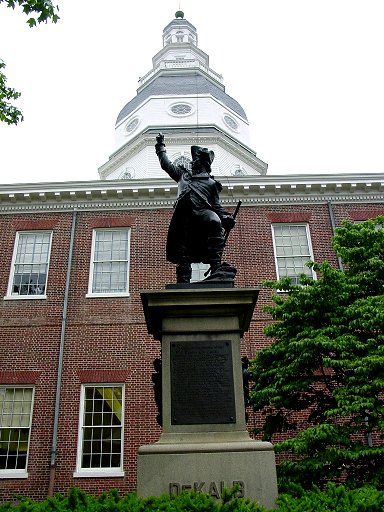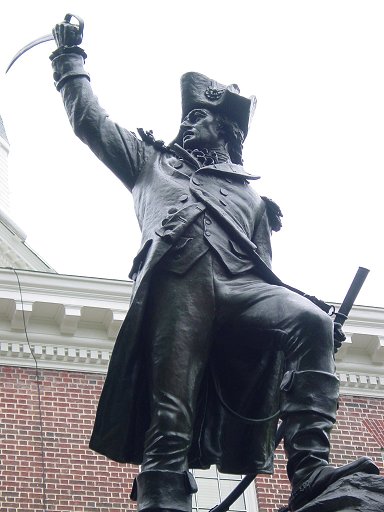 Baron de Kalb Statue
A German from the French Army, de Kalb was a general in the Maryland Line killed in battle at Camden, SC.
---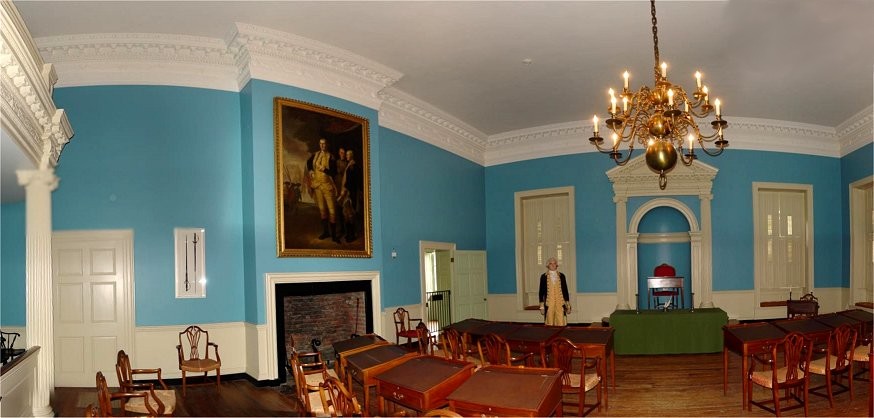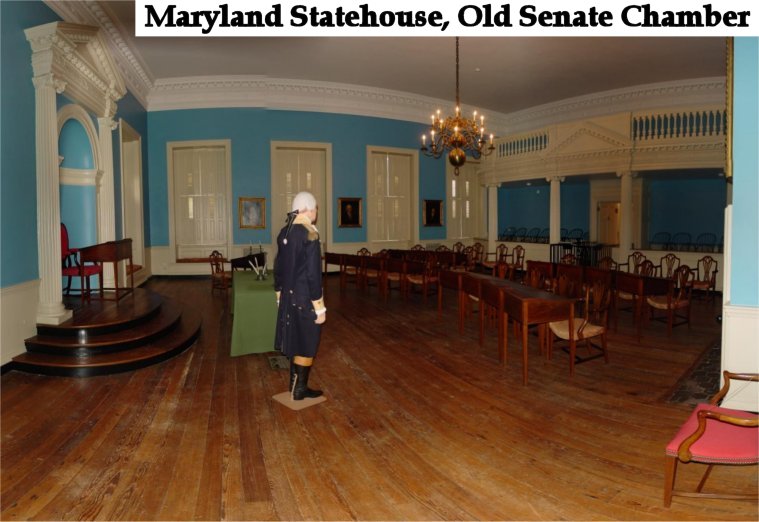 Old Senate Chamber
Annapolis was the national capital from November 26, 1783 to August 13, 1784. On December 23, 1783 George Washington resigned his post as as Commander in Chief here before Congress in touching speech which left the audience in tears. This confirmed the supremacy of the elected officials over the military.
---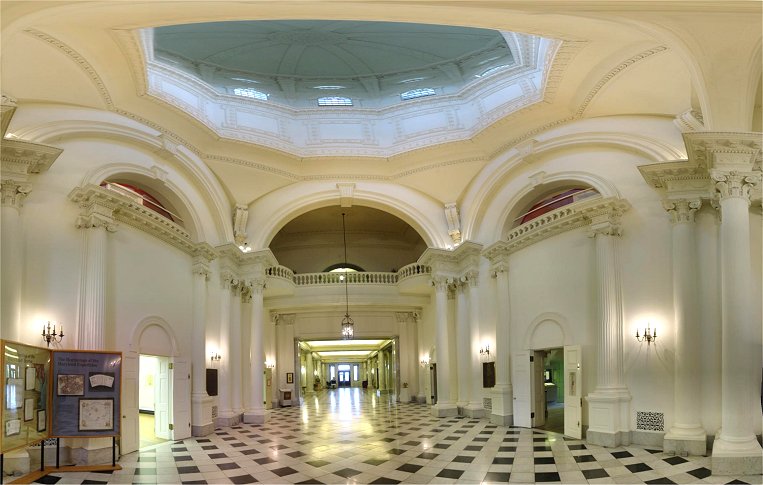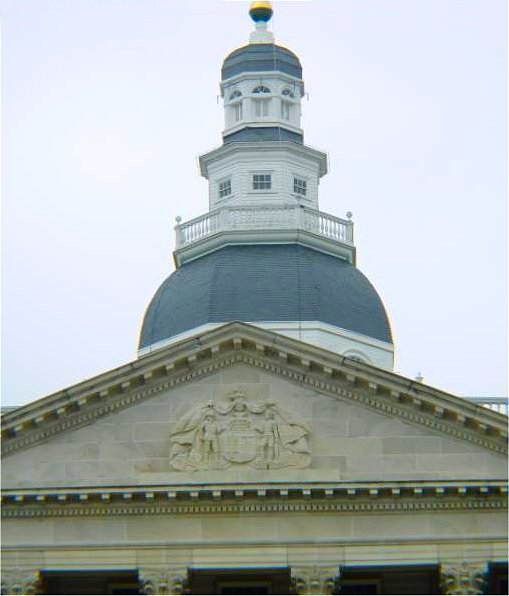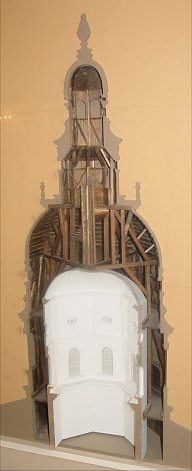 The statehouse features a prominent cupola.
---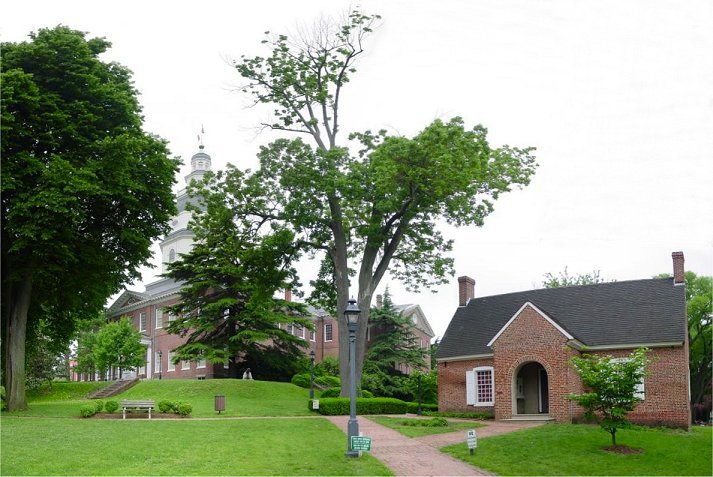 The Treasurer's Office is next to the statehouse.
---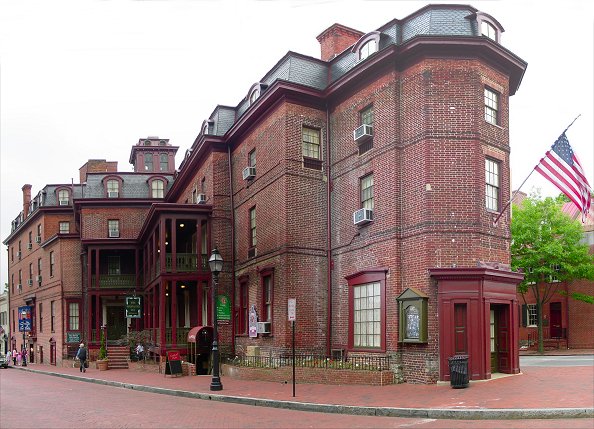 Treaty of Paris
Congressmen celebrated the peace treaty ending the Revolutionary War at the tavern across the street from the statehouse, now named for the treaty.
---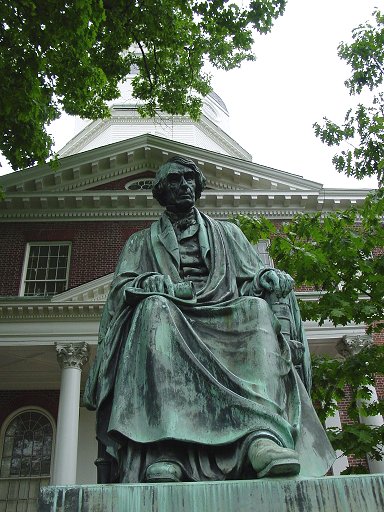 Roger Taney - Chief Justice of Supreme Court during the Civil War
---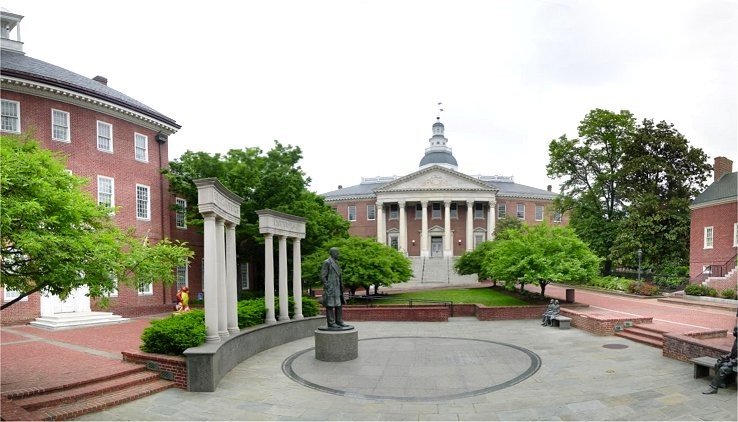 A park to Thurgood Marshall is nearby.
---
Back to Revolutionary War Virtual Battlefield Tours