Berwick upon Tweed Page 2

Magazine
The magazine was completed in 1750 and held 624 barrels of gunpowder. The building was constructed so that in the event of an explosion, the force would be directed up, and not out. The building in the left-center is the Lion's House, and you can see small gardens on the far left.
---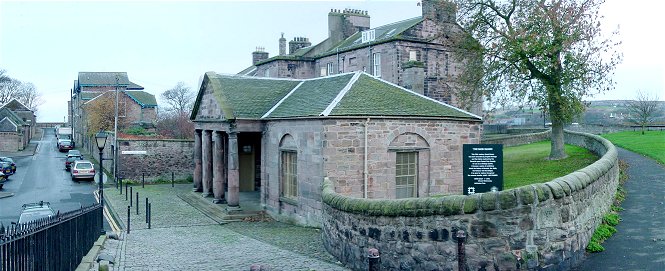 Main Guardhouse
This 18th Century building was moved to its present location in 1815.
---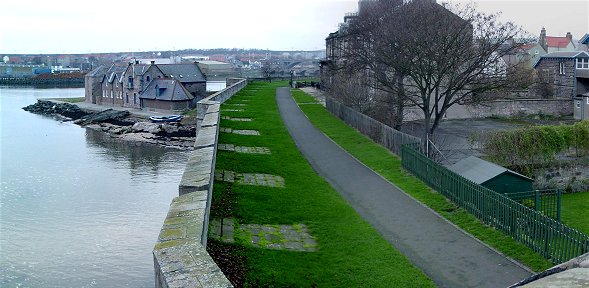 Coastal and River Defenses
Approachs from the river and North Sea didn't require as elaborate of a defense system. Along the river eighteenth century engineers worked with existing medieval walls.
---

From Meg's Mount Demi-Bastion
The planned bastion nearest the Tweed, Meg's Mount, was never finished. Today there is a good view of the area. The modern road bridge dates to 1928, but behind it is the Old Bridge dating to 1634. The bridge on the right is the railway bridge, the Royal Border Bridge built by Robert Stevenson. It dates to 1850. Off the picture to the right, the railway station is on the site of Berwick Castle. Somewhere beyond, I believe, is the site of the battle of Halidon Hill.
---