Hantan Part 2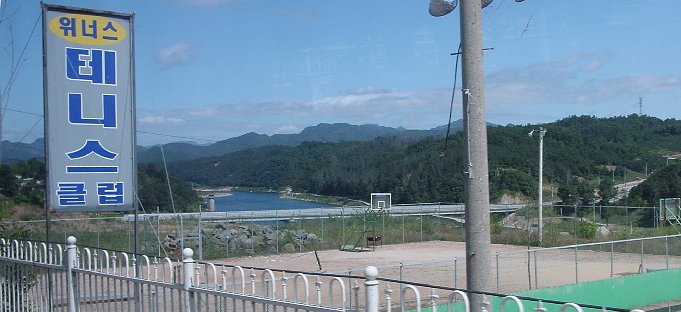 This is the view from town looking northeast across the Hantan. You can see a road bridge crossing the river. The hill on the far side of the Hantan is the current location of the 1st Cavalry Division monument, which we will see shortly.
---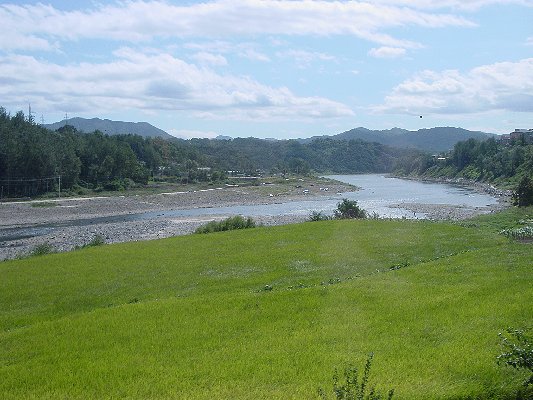 This is the view from the bridge looking south along the Hantan. The Sinchon joins the Hantan near here. The 2nd Bn., 7th Regiment would have been on the distant hills.
---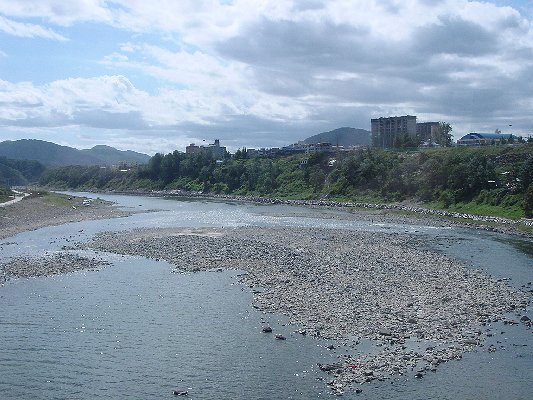 This is from further down the bridge in the same direction. You can see the hill the town sits on.
---