Labor Party House and Chorwon Area
This group of pictures includes modern views of the Labor Party House, a panorama of the old town area, a map, and the two other Chorwon ruins. Click here for wartime shots, including wide angle shots from surrounding hills, and here for wartime color shots of the area from the OP Harry website.
---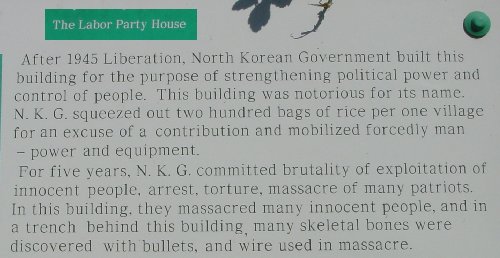 This area is north of the 38th parallel and is now liberated North Korea.
---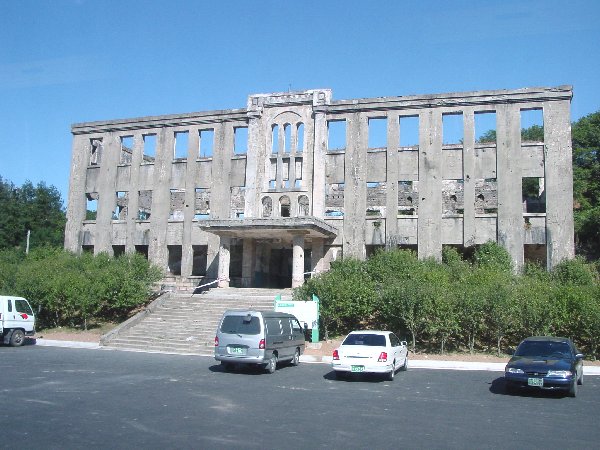 This is where communists did what they do best, torture and kill people. Supposedly over 200 victims of Communism are buried below the building. See a wartime shot from the same angle sent to me by Paul Sakrekoff.
---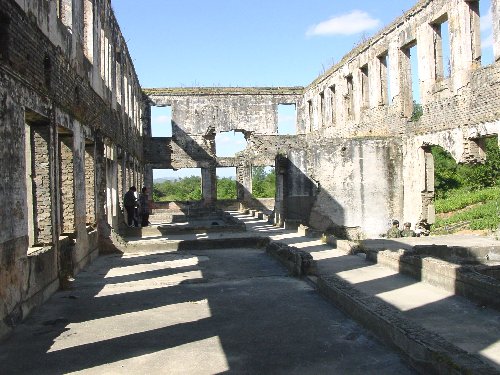 Interior of the upper floor.
---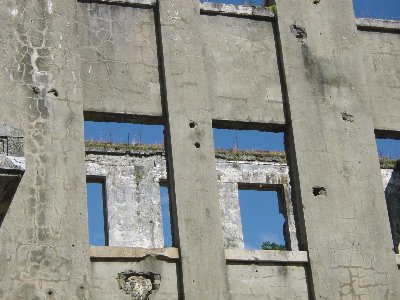 There are few remains of Chorwon, and this building is the largest ruin. It shows clear evidence of having been in a warzone.
---