Built at the same time as Fort des Tetes, Fort Randouillet first was an artillery tower, but it was made into a casemated Haxo battery in the 1830s.

Nearby are Fort d"Anjou and Redoubte du Point du Jour, advanced works that I did not visit.



---



This is the front of the fort. First we will walk to right, then come back to investigate the area to the left of the panorama.


---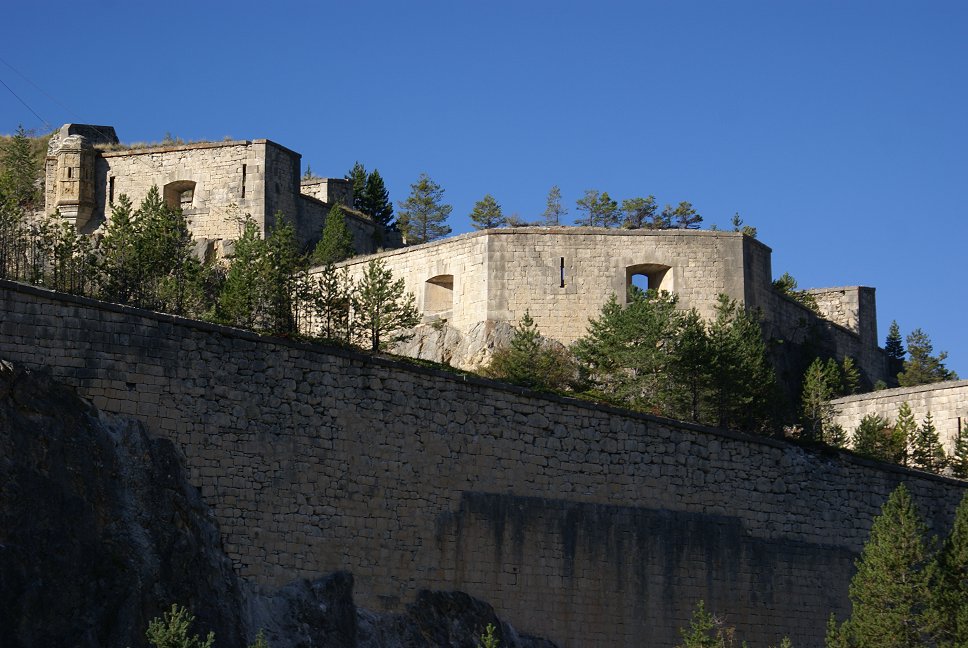 Right side


---



Here we are walking across the front of the fort.


---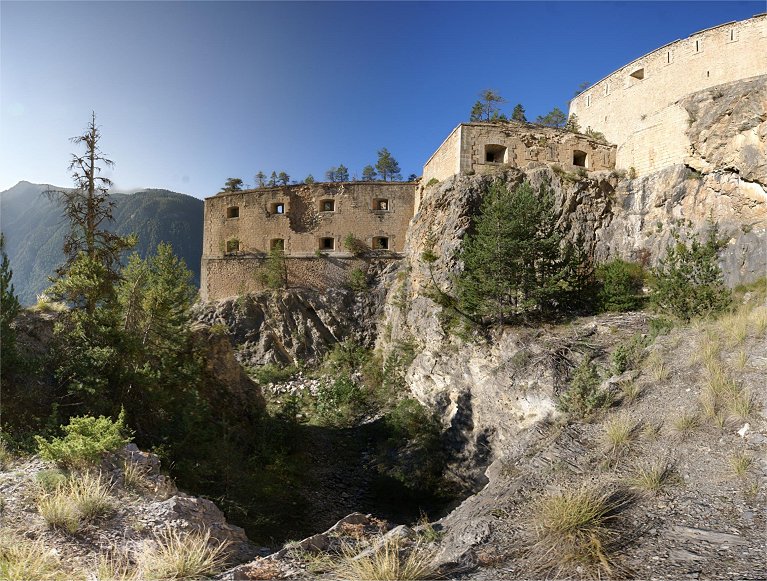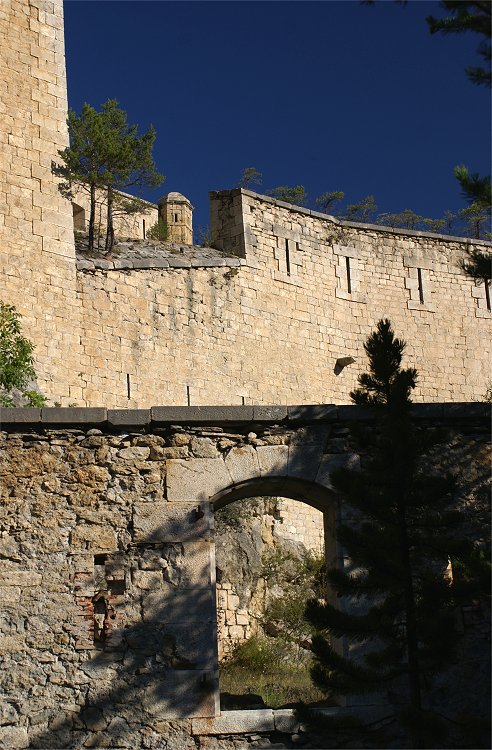 This side, the left, features two gun levels and an impressive ditch cut from the rock.


---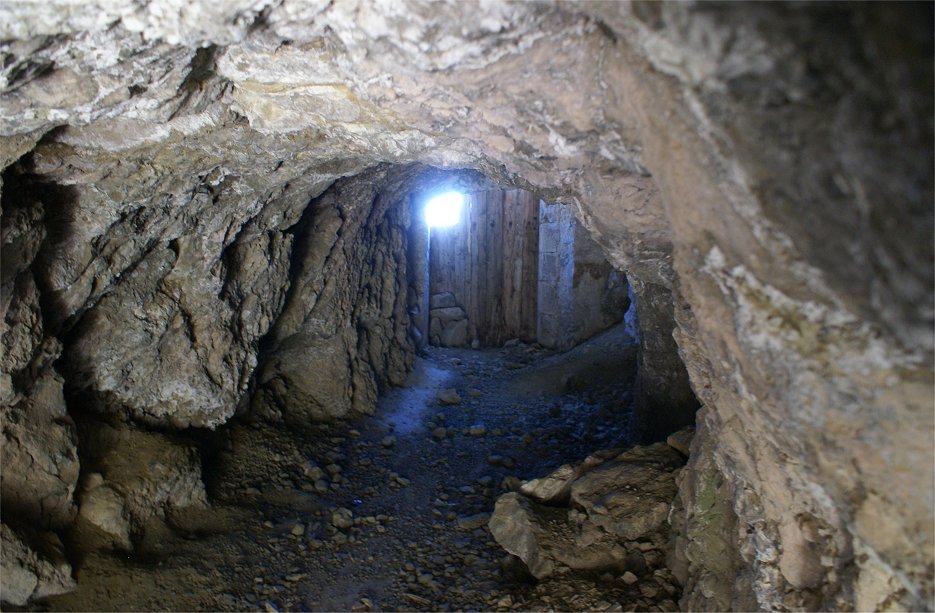 This passage into the fort was blocked.


---

Copyright 2011 by John Hamill


---