Ft. Nelson - Tunnels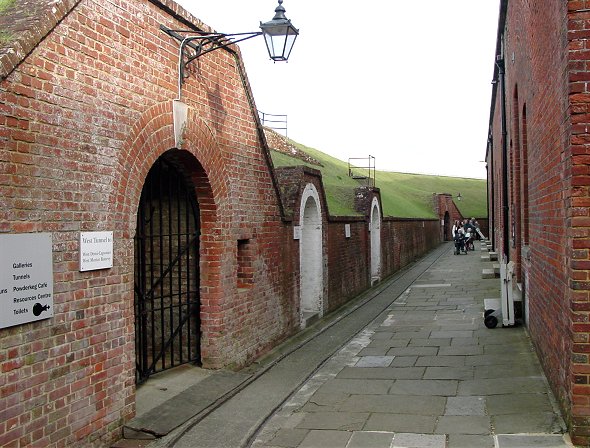 The brick building on the right now holds much of the excellent Royal Armouries artillery collection, which is alone almost worth a trip across the Atlantic. On the left is the tunnel entrance to the magazine and north fighting areas. I believe that the similar archway further down is the tunnel entrance leading to the eastern fighting areas. As the fort became obsolete, its functions changed. The narrow gauge railroad was made of German rails captured in the First World War. It was used to help transport anti-aircraft ammunition stored in the underground magazine, an important part of Portsmouth's World War II air defenses.
---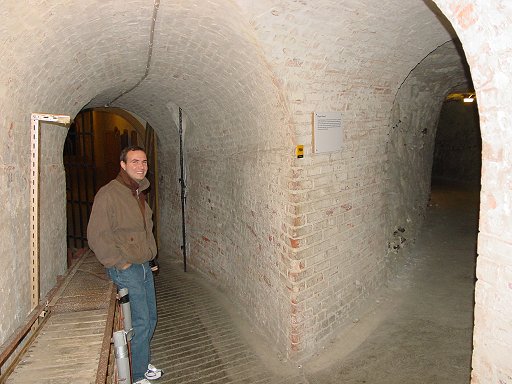 When someone like Dr. K, who isn't a military history fanatic, is having this much fun, you know you're in the right place. The conveyor belt was used to move anti-aircraft ammunition from the underground magazine out to the narrow gauge rail line.
---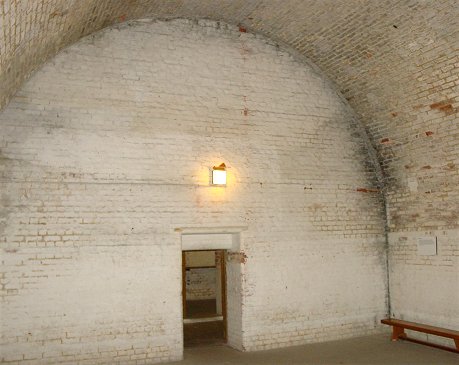 This is a section of the underground magazine.
---